...was my birthday weekend! It was one of those landmark b-days too. *Gulp!*
*Not my actual birthday cake.
I took Friday off of work to relax, but wound up running a crazy amount of errands instead. This included taking my hedgehog to the vet, picking up packages at FedEx, and paying a visit to the post office (to name a few).
To all my Mail Artists out there - I sent out letters to everyone interested in participating and included the addresses of everyone in our group. You should be getting them over the course of this week. If you don't get anything by next week, just send me an e-mail at
honeydewstudio@gmail.com
I also sold 2 items from my Etsy shop on my birthday! Woo-hoo! Goodbye
Cabbee
and
Tap Dancing Squirrel.
Enjoy your new homes!
I had to hit the post office to mail those out. Does anyone else have weird postal workers in their area? Nice. The guy who was shipping out my packages caught sight of my Honeydew Studio logo on the label and started chanting "Honeydew honeydew honeydew!" ...for the
entire time
I was standing there. I was like, "Er...that's right." and he kept going so I said, "If you keep that up, I'll turn back into a pumpkin." As I turned my back to walk out, I heard, "Honeydew honeydew honeydew!" Honestly, where does the post office find these people? At least he was cheery, I suppose.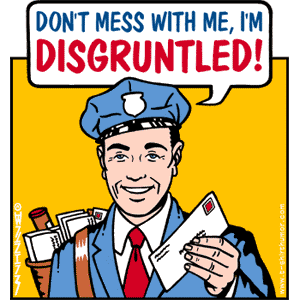 I really want to make more items for the Christmas season. With school, I don't know if I'll have time to actually create anything or not but it's a hope. What should I start with? More bee ornaments for the holidays? More original illustrations? I don't know. What do you want to see?